**Important Notice**
Change in Office Phone Hours


Effective March 24, 2020, WBUD's main office hours will change due to the Coronavirus (COVID-19).

New Office Hours:

Monday - Friday - 9:00 am to 2:00 pm

The office is still closed to the public at this time.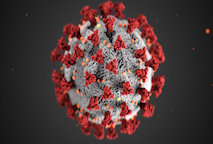 Press Release Coronavirus (COVID-19):

According to the
U.S. Environmental Protection Agency
, America's drinking water supplies remain a safe and affordable way to access the water needed for drinking, cooking and maintaining personal hygiene during the COVID-19 outbreak.

WBUD customers can and should continue to use and drink water from their tap as usual as COVID-19 is not present in drinking water supplies. Disinfection processes like those practiced by water systems across the North America provide protection that includes filtration and disinfection of our surface water supplies and disinfection of our ground water sources. These treatments are effective in removing and/or inactivating viruses.


Office Closed to Public

COVID-19 Update - 03/17/2020



Our office is closed to the public until further notice to protect both the public and our staff.

Phone lines will be available between 9 a.m. and 4 p.m. Monday through Friday. Payments may be made over the phone with our staff (800-882-5099), through our automated phone system (877-635-6307), on our website (wbud.org), or mailed with your stub to the lock box address, payments without stubs are to be mailed to our P. O. Box 910 Kingston, TN 37763.

You may also use our outside payment drop box located at the beginning of the driveway as you enter on the left-hand side.

When making a payment on the automated phone system or online, please have your "Online Account Number" available.

Requests to disconnect services will be processed over our phone lines with the proper information.

Requests for transfer of services or have services turned on, must be done over the phone and with mail or online.